Dropshipping is undoubtedly a buzzword in the business world, especially nowadays, but, does anyone really knows what it means? We'll help you figure it out. So, let's start with the "what".
To start with the basics, dropshipping is a business model that allows entrepreneurs to start an online store. What makes this business model different than traditional eCommerce is the correlation between the stakeholders.
Let's see the difference: in traditional eCommerce, usually, you have a vendor, a certain brand, who sells products directly to the customers through online channels. In the dropshipping business model, on the other hand, there are three main stakeholders – you, who as a business owner sell directly to online buyers; but, here's the twist – you don't need a product stock, your products will be supplied from a third party that will ship the order to the customer. 
This is how it works in real life: say you have an established dropshipping business and Amazon is your supplier. You also have a regular customer named Betty who's very loyal to your brand. Betty has found an awesome pair of shoes on your website and makes an order directly to you. You pass on the sale to Amazon, which ships the product to Betty on your behalf.
In the background, Betty really does business with you since all of these processes are ongoing seamlessly and undisrupted. 
It might sound a bit complicated, but let's break this model down and figure out why it is so popular. Some figures first. In 2020, this model was so mainstream that the estimated market value was $128.6 billion globally, as per Statista. In the upcoming period, by 2026, the market value is expected to grow even further and reach $476.1 billion. There's undoubtedly a certain frenzy around it.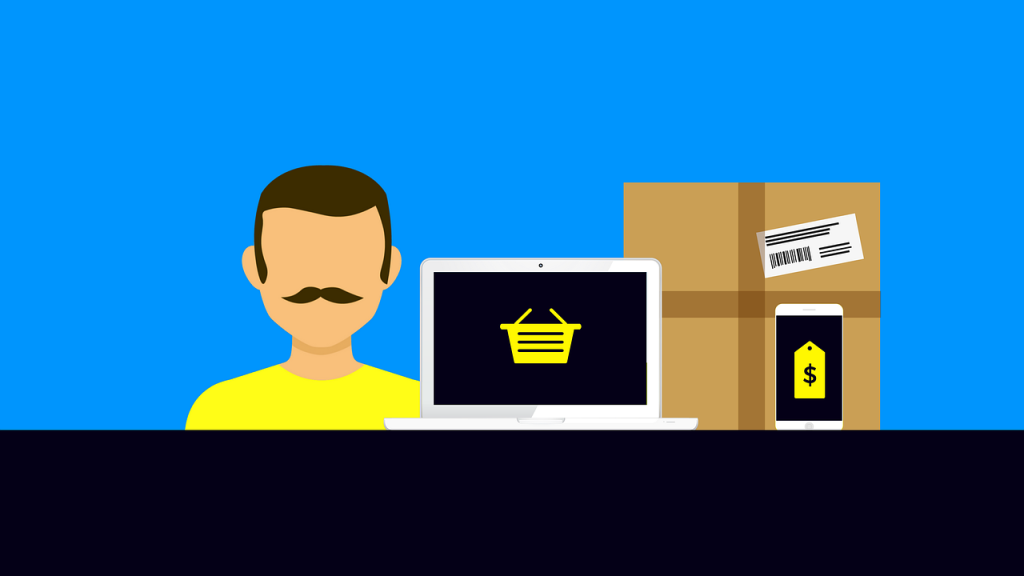 Why do entrepreneurs opt for this model? Let's have a look at the benefits of adopting dropshipping.
Easy setup. Starting a new business can be a cumbersome process with significant costs related to it. Dropshipping, while not entirely simple, removes the task of dealing with physical products and all the processes that come along. Some of those include warehousing, managing the inventory and restocking, handling shipments and returns, etc.
Lower up-front and operating costs. Regardless of what you decide to sell—luxury watches, clothing, or accessories—in traditional eCommerce, there's a high cost related to purchasing such inventory. Additionally, you'd be relieved of the costs of managing a warehouse. With dropshipping, these costs are eliminated since you only need to pay for the dropshipping service. The fee varies based on the service provider you opted for.
Omnipresence. Unlike a brick-and-mortar, the location of your store will be omnipresent. There'll be no need to choose a location strategically. Also, your popularity will be dependent on your marketing and sales strategy rather than the address. 
A wide inventory list. Since you are not purchasing the inventory yourself, you'll be able to build a wide product catalog to start with. The options will expand together with your supplier's stock.
Nevertheless, this model comes with certain risks as well. 
Selection of suppliers. It is really important to choose the right supplier when starting a dropshipping business. More doesn't always equal merrier, at least not when it comes to this business model. Sure, your product catalog would get wider if you go with multiple suppliers, but we'd suggest taking baby steps. Choose the one that's closest to your mission and represents your brand the best. Familiarize with the process, and maybe then start exploring options for expansion. 
Possible stocking & shipment issues. When you work with another party, you have limited control over your stock and are dependent on your supplier instead. Additionally, since the supplier is overlooking the shipping process, you'll have limited visibility of the shipment issues. 
Potential quality control and customer service issues. The selection of a supplier is crucial when it comes to dropshipping, especially since the reputation of your brand is tightly linked to the reputation of your supplier. And quality control and customer service are some areas you'd like to excel at. For that reason, we suggest you do your due diligence and go with a trusted choice. 
Despite the potential disadvantages related to dropshipping, it seems as though the benefits are higher. A 2019 survey by TotalRetail found that dropshipping benefits are integral to long-term success when it comes to increased revenue and improved customer service. In fact, 87% of the surveyed reported increased revenue through dropshipping, whereas 84% noticed improved customer service after the adoption of dropshipping. It seems the hype is real and there are no signs of stop.
Here at Lemon.dev, we think we know a thing or two about dropshipping and automating inventories, so in case you'd like to learn more, just stay tuned and we'll let you in on some of the greatest dropshipping secrets. Psst!